PLEASE NOTE THAT DURING THE PANDEMIC ALL EVENTS WILL BE CONDUCTED ONLINE!
….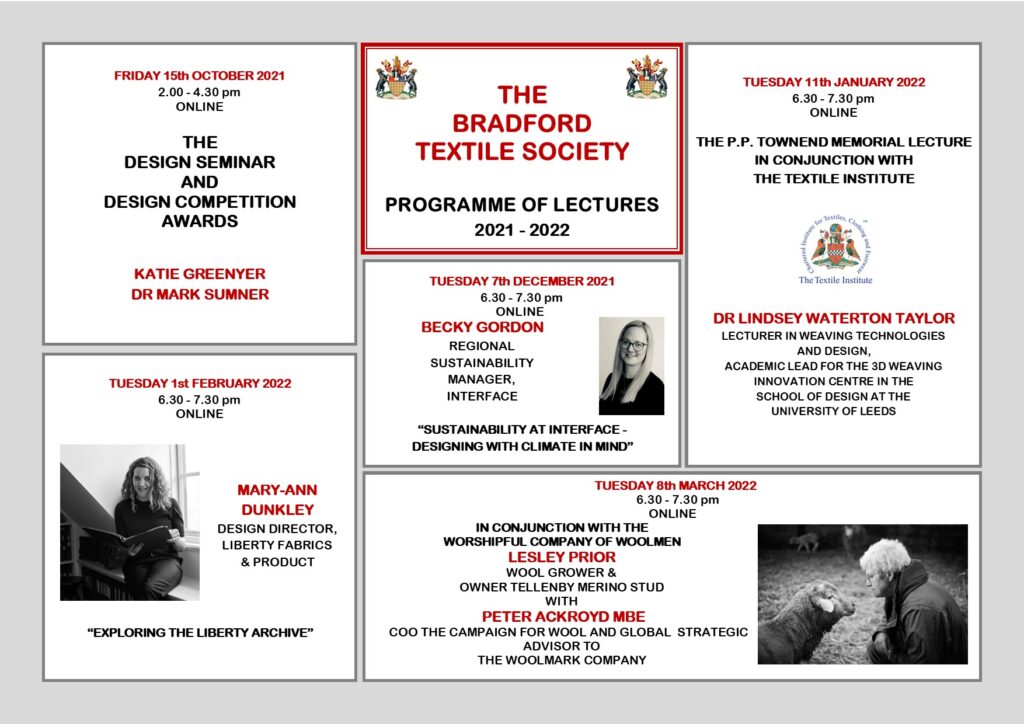 ---

BRADFORD AND HUDDERSFIELD TEXTILE SOCIETIES – EVENTS
Members of Huddersfield Textile Society are welcome to join any of the meetings of the Bradford Textile Society and vice versa.
BRADFORD TEXTILE SOCIETY EVENTS
Details of the Bradford Textile Society events will be supplied to the Secretary of Huddersfield Textile Society to circulate to Huddersfield members.
For in-person BTS events would HTS members please contact the BTS secretary on secretary@bradfordtextilesociety.org.uk to book a place.
For online BTS events please book your place via Eventbrite, using the details supplied by the HTS secretary.
HUDDERSFIELD TEXTILE SOCIETY EVENTS
If members of Bradford Textile Society would like to attend HTS events, would you please inform the secretary of HTS to book your place secretary@huddersfieldtextilesociety.org.uk.
To view the Huddersfield Textile Society Events Programme, please follow this link: http://www.huddersfieldtextilesociety.org.uk/events