Welcome to Britain's Premier Textile Society
Established in 1893, the Bradford Textile Society is the oldest textile society in Britain, if not in the world. Despite all the changes which have taken place in the textile industry since its formation, the Society continues to thrive. Its monthly programme of meetings from October to April provides an opportunity for everyone with an interest in textiles to meet and discuss a range of textile-related topics with an invited speaker.
President – Caroline Hodgson BSc (Hons), MA, CText ATI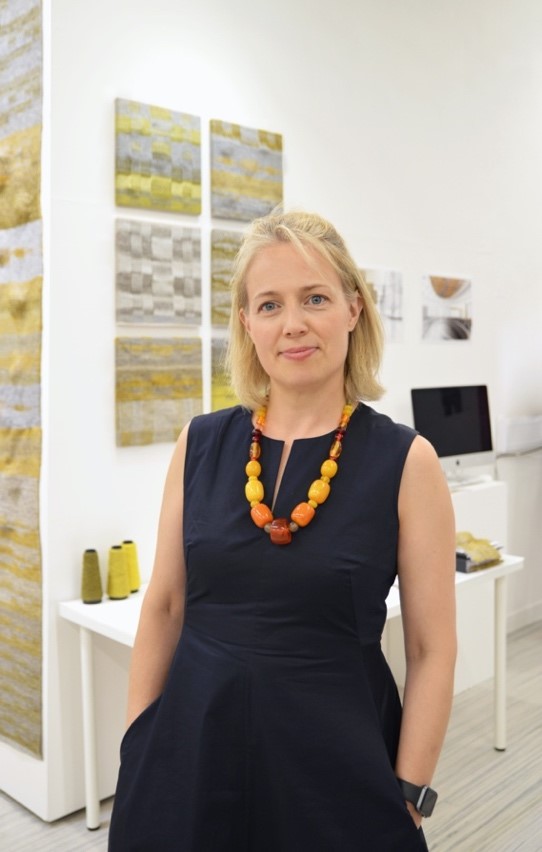 As President, Caroline aims to reflect her interest in wool and the circular economy through the Society's programme of events. She is a keen advocate of developing talent in the industry and is proud to support the Society's design competition.
Caroline Hodgson is a Textile Design & Product Innovation Expert, Consultant and Educator.
Having held design, product innovation and buying management roles for global brands including Paul Smith, Habitat, Conran, Bamford & Daylesford Organic, she has extensive knowledge of product development, sourcing and production processes.
Her consultancy business helps companies to identify market opportunities and create product innovation strategies, in parallel with her own work creating sustainable textile products. Caroline is also a visiting lecturer in Textile Design Professional Practice at the University of Huddersfield.
Caroline originally graduated with a BSc (Hons) in Textile Design & Management from UMIST. She returned to study MA Textile Practice at the University of Huddersfield in 2018, receiving a distinction and the Chancellor's prize for her work on sustainable wool materials to support health and wellbeing in contract interiors.
Following her MA, she was awarded the Wool Innovation Prize from the Worshipful Company of Woolmen and Merchant Staplers and was made a Freeman of the City of London and a Woolman.
Design Competition
The Society's annual Design Competition, with total prize money of over £14,500, is unique in its breadth of coverage and attracts over 1,000 entries from students throughout the UK.
Please visit the design competition page for more information.