Design Competition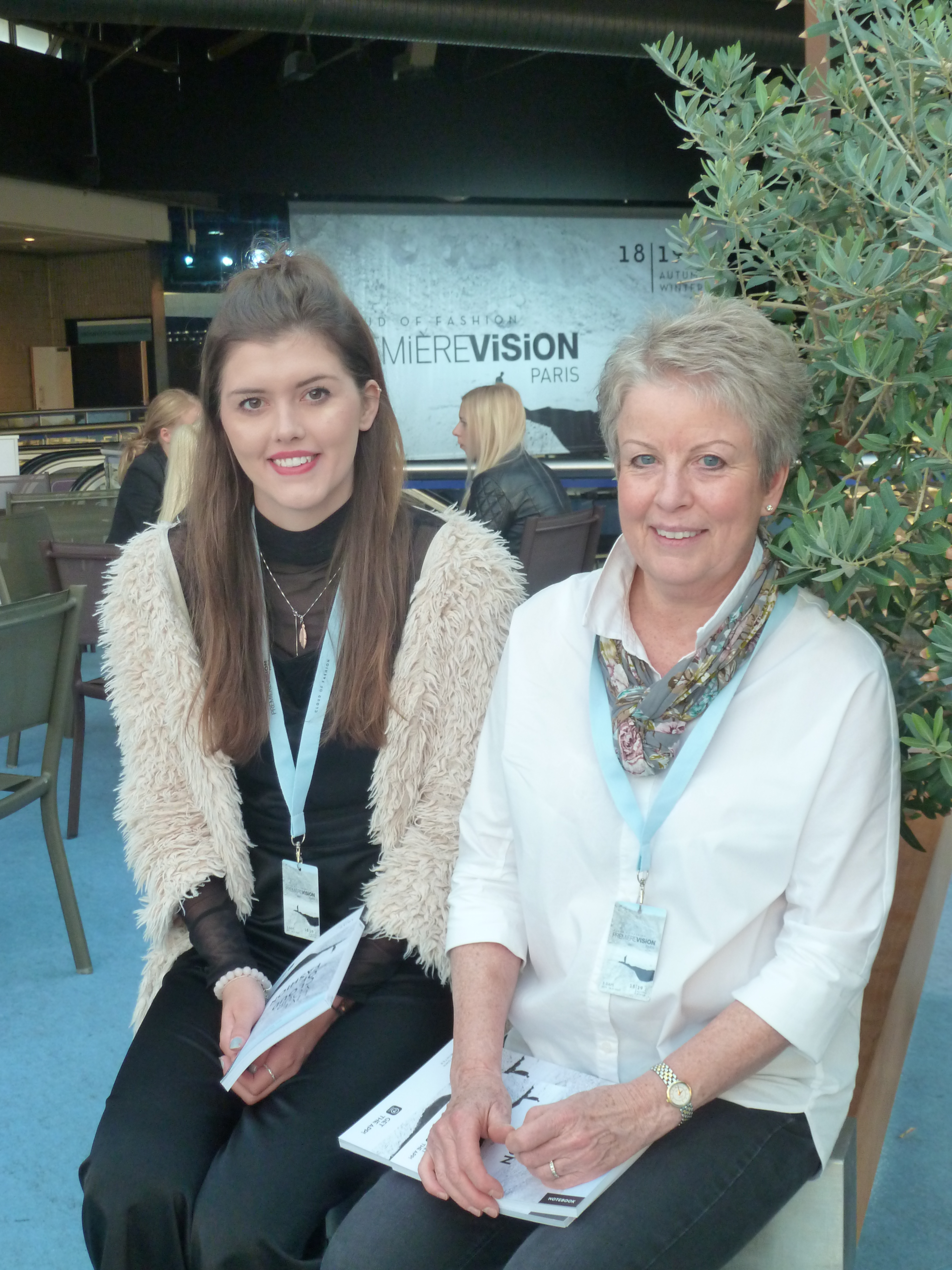 BTS Design Competition Travel Award prize-winner, Aoife Thomas (Nottingham-Trent University) visits Premiere Vision, Paris with BTS secretary, Sue Geldeard.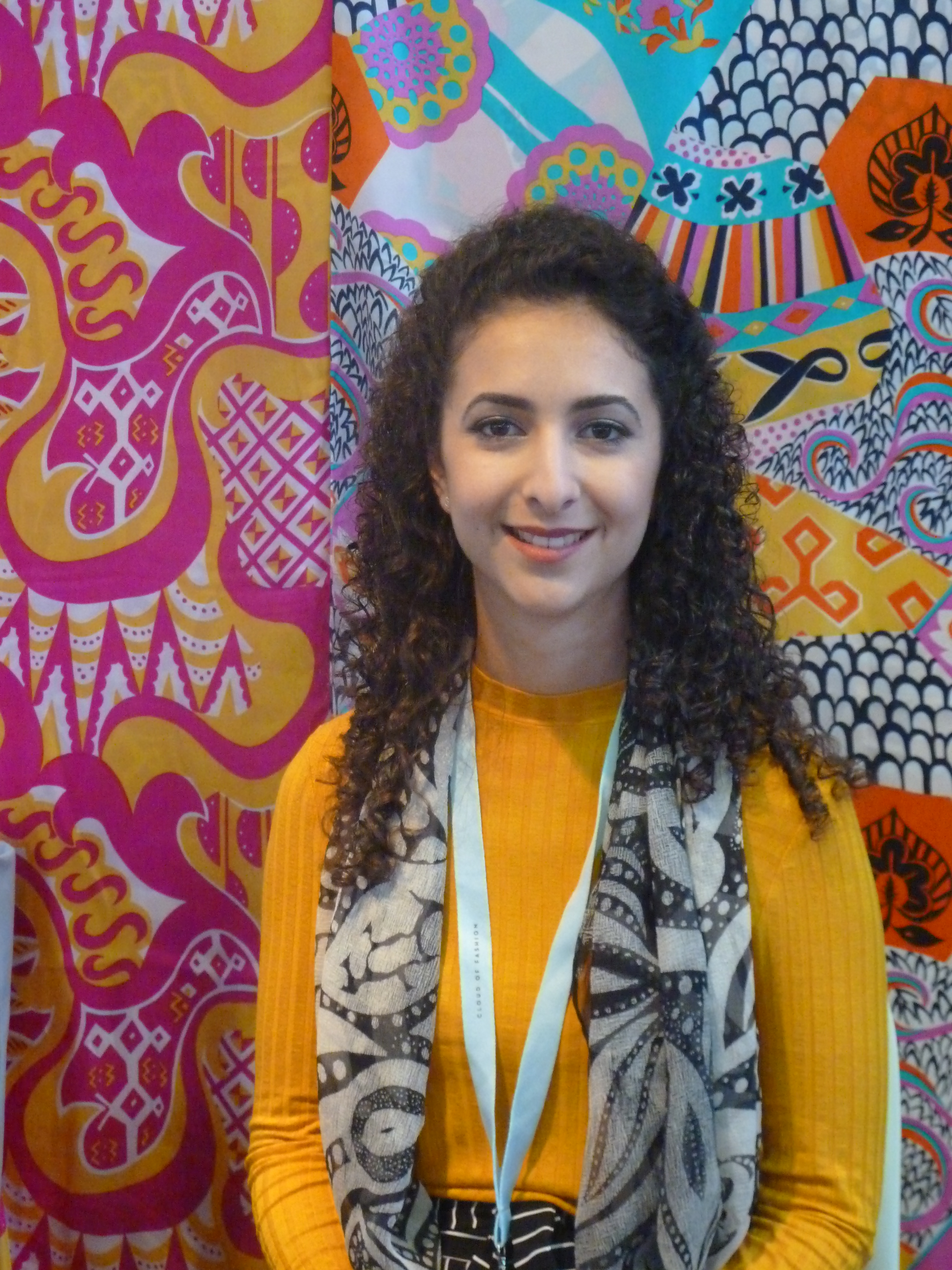 BTS Design Competition prize-winner, Angelica Chrysanthou (Loughborough University), with her print work at Premiere Vision.
The Bradford Textile Society derives the greatest pleasure from the continuing success of its Prize Schemes, which have been the source of encouragement and inspiration to textile students and practising textile designers, and have helped to stimulate new developments in textile design and construction, and finishing and printing techniques. Many members are convinced that this competition, one of the oldest of its kind, is the most important event in the annual programme.
The original sponsors, the Society itself and the Wool Record, share the distinction of having presented special prizes for design achievement since the Schemes were established in 1923. The Society is also grateful to individual organisations and companies, whose support and encouragement has helped the organising committee to increase the total prize money by a considerable amount over the years. In particular it acknowledges the generosity of the Clothworkers Foundation, which has awarded a number of prizes since 1968, the Dyers' Company, Prestigious Textiles Ltd, The Woolmark Company, the British Wool Marketing Board, the Association of Fashion & Textile Courses, Holland & Sherry Ltd and Bradford College.
Design Competition 2018-2019
Download Design Competition Prospectus 2018-2019 here
BRITISH WOOL SUPPORTS BRADFORD TEXTILE SOCIETY DESIGN COMPETITION
http://www.britishwool.org.uk/news/british-wool-supports-young-talent-in-local-industry-competition.php
Design Competition on TV!
Please follow the You Tube link to view BBC Look North TV coverage of the 2015 - 2016 Design Competition exhibition: https://youtu.be/5WPbWaTVE80